Dear Reader,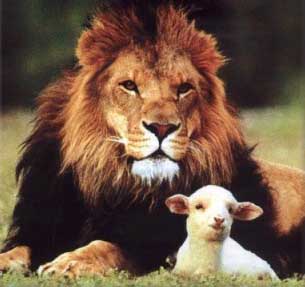 According to tradition, March comes in like a lion and goes out like a lamb. I think that for 2011, it's a whole different story. It's beginning to look like a lion all the way. Earthquake and tsunami in Japan, an exiled leader returning to Haiti, escalation of fighting in north Africa and gasoline prices soaring. Hmmm, doesn't feel much like a lamb to me.
Nonetheless, as we work away at our everyday tasks we do the best we can. It's a world stage and we watch it unfold every day. If BEI can help you with the daily needs of your organization give us a call. Whether it's choosing the right sensor, figuring out the systems integration issues or troubleshooting an installation - we're here to help.
Fine Literature
It's not on the best-seller list yet, but you can get your
advance copy with just a simple request. Yes, the BEI Sensors Product Locator has just been released for its world premiere.
Featuring the full range of BEI products: English and Metric encoders; rotary and linear precision potentiometers; and rotary magnetic position sensors, this is a comprehensive overview of our sensors. It's simply a "must read" for motion control experts.
If you click on the link, you will land on our catalog request form and before you know it, you'll be the proud owner of your very own copy. So give it a click and see what we have to offer.
Life Saver
Some people's lives can be summed up in a single quote or statement. Such was Garrett Morgan who once said, "If you can be the best, why not be the best?"
This son of a slave and the seventh of eleven children was born in Paris, Kentucky in 1877. With only a fifth grade education, he moved to Cleveland, became a sewing machine mechanic and began inventing solutions to problems he saw around him.
This self-taught man created a breathing apparatus that eventually evolved into the modern day gas mask. His big break came during a tunnel fire where he personally donned the mask, plunged into the tunnel and carried workers out on his back.
He was the first to really address the needs for an automatic traffic control system for the automobile by introducing the three-level stoplight, which he sold to GE.
To read more about this clever man and his eccentric history, just click on his picture.
Can You Solve It?
Sometimes I'm just amazed at all the tricky little things that can go wrong with an installation. We take it for granted that shafts run true, mating parts actually mate, mounting plates are installed with the correct hardware and so on. This story just reminds us all not to take these assumptions for granted.
Our customer seemed to be having an issue with broken couplings. He kept replacing them and they kept breaking. He knew this wasn't right and eventually gave our application staff a call. As you might imagine, we asked all the usual questions about shaft smoothness, alignment and yes, runout. All seemed just fine. We were stumped until our engineer thought to ask about shaft taper. What did he find out?
Answer: As it turns out, the shaft did indeed have a slight taper. Over the course of many millions of cycles, the eccentric loading on the coupling set screw caused the screw to "walk" down the taper, compressing the coupling and causing premature failure. It just goes to show you - always bring an open mind with you when troubleshooting.
The Man Who Wasn't There
Liu Bolin has gained notoriety for his unusual art. A lot of artists like to stay in the background and let the art speak for itself. In the case of Liu, he IS the background.
Look carefully at the picture to your left and see if you can make out his outline. Yes, he literally paints himself to match the background view and blends in with this curious form of camouflage.
Even the most clever of chameleons couldn't replicate this trick! Click on the picture to see an extensive gallery of this amazing artist's work. And just like a children's puzzle book, you'll have fun finding the hidden artist in every scene.
THANKS FOR READING
At BEI we really appreciate all of our readers and our customers. We are constantly striving to serve you better. Feel free to contact us if we can help in any way.